"Do not dream your life, live your dreams. Because dreams set goals and goals can be achieved." (Zitat Tommaso Campanella)
To turn his hobby into a profession, a popular wish… ..that is how "Matthias`s Bike Corner Cyprus" became  founded in Cyprus in mid-2021. 
We are a small family business and have set ourselves the goal of making Cyprus better known as a cycling destination and offering the necessary equipment.
In 2015 we spent our first wonderful cycling holiday in Cyprus, which we repeated in the following years. The seeds of desire to change have been sown.
In love with the country, the Mediterranean flair, the people and the wonderful cycling conditions, we decided to move to Cyprus. The choice fell on the beautiful, small town of Kalavasos, where we stopped for the first time in 2015 and every year. 
The end result was the move in 2020 and 2021 the opening of our own bike rental shop in Kalavasos. The dream of turning a hobby into a profession, implemented!
Customized built in 2021:
Full carbon frame, Eddy Merkxx EMX-1, Shimano groupset 105-Ultegra
only new hardtails:
Giant-LIV women's bikes, aluminum frames, Shimano Deore groupset
Giant unisex, aluminum frame, Shimano Deore groupset
Unisex from Scott, aluminum frame, Shimano Deore groupset / Sram Eagle
Why Cyprus as a cycling holiday destination?
Cyprus only has around 40 rainy days out of 365 days a year and, with a very mild winter, ideal conditions for cycling. The months of July and August  are for early risers and "thermostable"  people. A swim in the Mediterranean Sea is a pleasant affair until November.
From sea level to almost 2000m altitude, Cyprus offers everything a cyclist's heart desires, fast flat passages on the coast and robust climbs up to the Troodos Mountains. MTB routes that meet every requirement. 
Race biker will be happy about propper streets with less traffic of motorbikes and cars.
Friendly, lovable people and the Mediterranean cuisine complete the overall picture.  
Kalavasos is a small village with approx. 800 residents in a central position between Larnaca and Limassol. It takes about 25min from airport Larnaka. Other destinations like the historical part of Nicosia, Troodos Mountains or Paphos you can reach in 45 to 60min by car. An optimal position for travelling across Cyprus. If you like to excersice for triathlon you can combine all disciplines because the sea is in only 8km distance. Leaving Kalavasos direction north east you can explore smooth and steep climbs with great conditions for MTB and Race Bikes.
Kalavasos contains a huge content on historical stone build houses and a square with a very unique flair. Every evening the street through Kalavasos will be blocked for traffic so that the guests of the 3 enclosed taverns can relax and enjoy the traditional meals. Childrens can move around without any risk. Finish the day in pleasure and harmony.
Kalavasos: Door to the mountains – a jump to the sea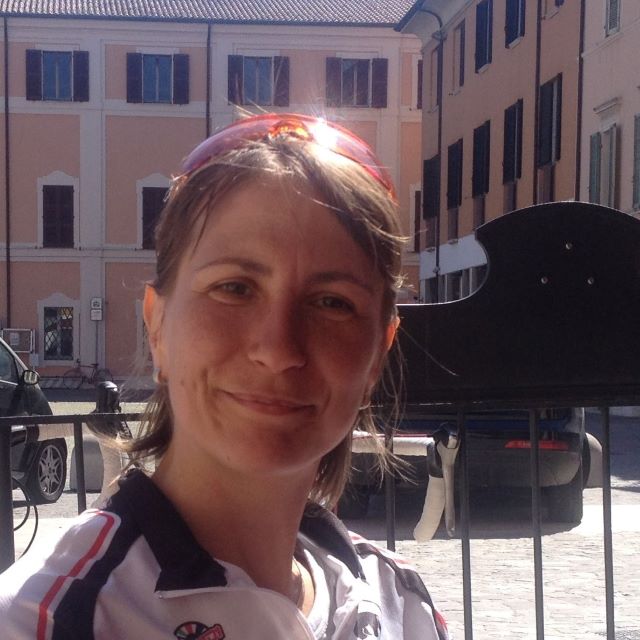 Customer service and office organization
Aileen Czakay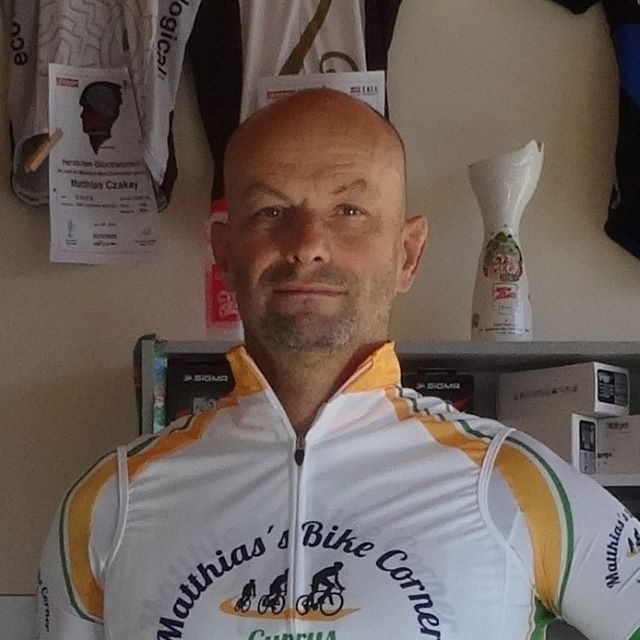 Owner, mechanic, customer support and service
Matthias Czakay
Keep us young and busy
Miriam Czakay